Children, at an early age, begin to learn through play. This play begins tobuild the foundation of knowledge that is eventuallyused for more advanced learning. We understand that a child's early years are more important than any other and this is when they learn the most about the world around them.
Play is a very serious matter. It is an expression of our creativity; and creativity is at the very root of our ability to learn, to cope, and to become whatever we may be. (Rogers &Sharapan (1994).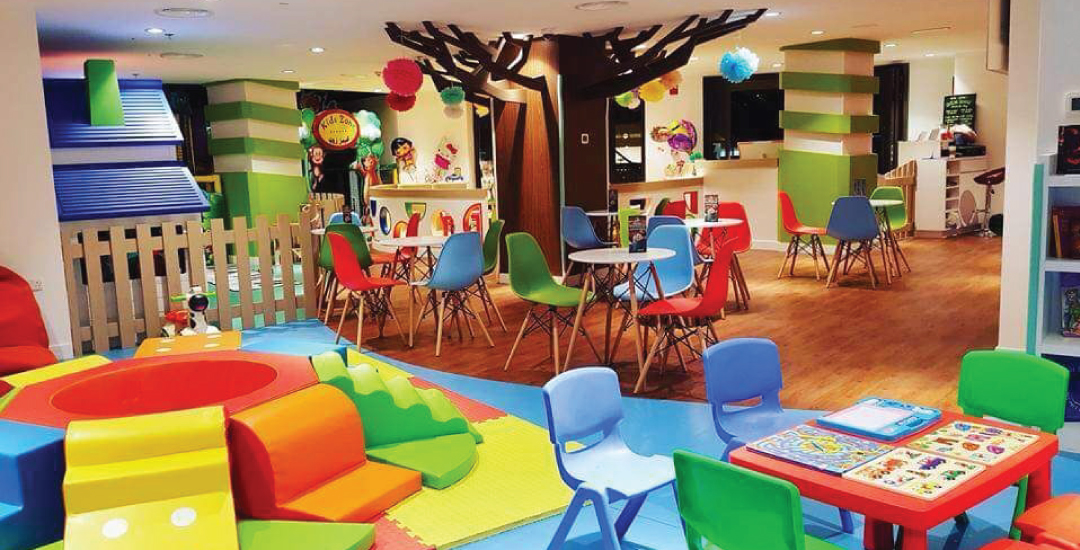 Playing is also an integral part of a child's mental and sensory development. Since the early age is very important the equipment in Kids Zone Playarea is Montessori designed to educate and to entertain the little ones. Educational and sensory toys are spread through the Playarea. Books play a vital role in building the foundations for learning, and exposure to quality books from an early age helps to develop an enquiring mind and a lifelong love of reading. Early learning books can be found in our little library and we offer story telling every Wednesday carefully choosing the best book for the kids.
Our Arts and Crafts area is designed for you and your little one to create endless artistic projects. It is fully stocked withpaints, crayons, coloring books, recycled boxes, glitter and glue canvases, ceramics painting and other creative arts. Our attendants gently guide the kids to explore their artistic talent within.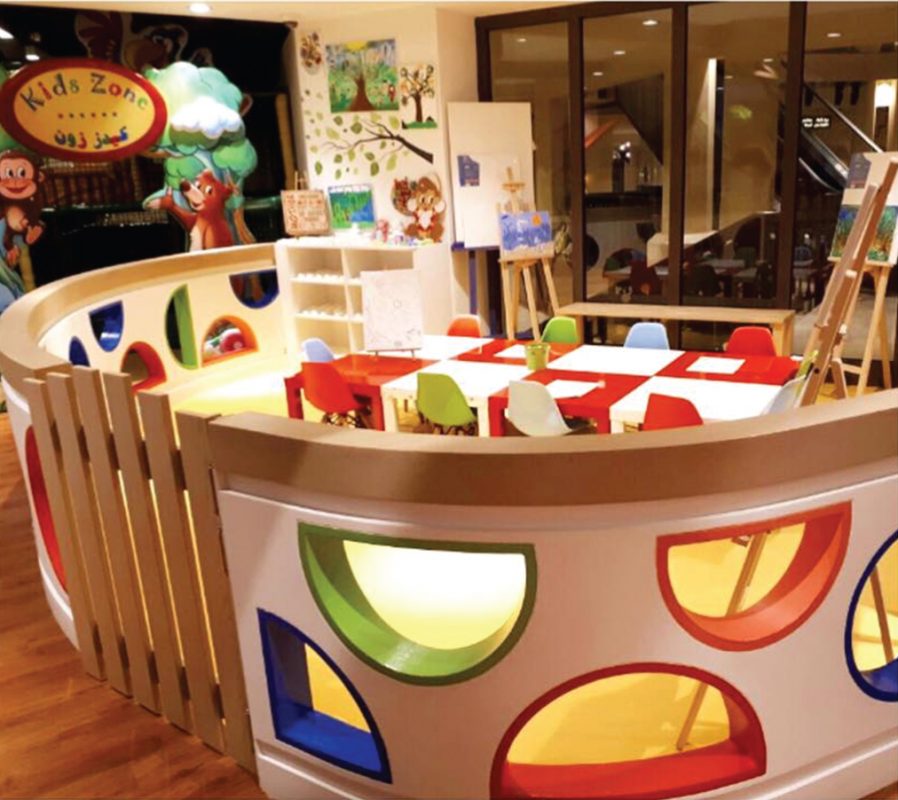 We offer a variety snacks as well as sandwiches, freshly squeezed juice and some tasty treats to indulge in from our neighboring restaurants. As well as hot & cold drinks. Kids Zone Playareais the perfect place to have fun with the entire family. Come and check it out for yourself.